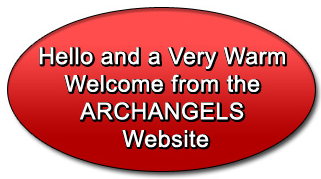 Hello fellow collectors and welcome to our most recent offering of vintage collectibles. We are very pleased to announce that we have just acquired a large portion (nearly one third of the interior pages) of one of the most important, famous and influential graphic novels in the history of comic books; Batman Son of the Demon, written by Mike W. Barr and superbly illustrated by the super-talented Jerry Bingham. And yes, we did purchase the outstanding painted cover (by Bingham) for the hardbound edition as well. A cover which is, beyond any doubt, one of the most significant and famous images of The Batman ever produced at any time and in any era. Simply put, it is ICONIC in every sense of the word.

Batman Son of the Demon Cover
Original Oil by Jerry Bingham
For those of you who are unfamiliar with this groundbreaking and landmark graphic novel, and for those of you who are, here are some important facts about Batman Son of the Demon to consider. The book was published by DC Comics in 1987 and was the VERY FIRST superhero graphic novel ever attempted by DC and thus, the very first Batman graphic novel (GN) book ever published. When released, the GN was a tremendous commercial and critical success and remains to this very day, one of the most highly significant, influential and beloved Batman stories of all time. Intelligently written by the seasoned Barr and superbly illustrated by Bingham, this GN has remained in the forefront of the minds of readers, writers and artists since its release in 1987, has resonated down the years as a fan favorite and established several keys elements in the Batman mythos, such as the birth of Bruce Wayne's only son, Ibn al Xu'ffasch, who was conceived during his marriage to Ra's Al Ghul's beautiful daughter, Talia in this tale. His son would eventually make an important appearance in Alex Ross' classic epic saga Kingdom Come a decade later.
Batman Son of the Demon took Bingham one full year to illustrate with each individual page requiring, on average, three full days to complete the pencils and inks and then another day to apply the watercolors. After the penciling stage, Bingham then inked with an old fashioned quill pen—a painstaking process of dip and ink, dip and ink, dip and ink etc., that not only demanded a great deal of skill, but time and patience. Nonetheless, the wonderful detail and outstanding rendering of his pen and ink work is fully apparent on each and every page—a testament to Bingham's tremendous talent and dedication to his profession. The GN is in every aspect, a true masterpiece in illustrative storytelling and Bingham's wonderful classic art style is a throwback and very reminiscent of such legendry talents as Hal Foster and Neal Adams.


The original art pages for Batman Son of the Demon are not only BEAUTIFUL and BREATHTAKING, they are absolutely HUGE! Each page is illustrated on heavy illustration paper measuring 15" x 20" with an approximate art image area of 13" by 18" – TWICE-UP ART! The GN was a wide, magazine size book, with a hard cover (HC) and soft cover (SC) edition. Another important note to consider is that, originally, this book was supposed to only be printed in SC format, but when the editor and several of the staff at DC saw the original artwork for the pages, they were so blown away at the beauty and epic majesty of the work that they immediately decided to produce a deluxe HC edition as well, which would include an introduction by Luke Skywalker himself -- Mark Hamill.
This original artwork has been in the personal possession of the artist himself until this time, and we are very pleased to be able to offer a great selection of these pages from Batman Son of the Demon for the very first time. In short, and coming from someone who knew Bob Kane personally, when it comes to classic Batman artwork, there is Bob Kane, Neal Adams and Jerry Bingham!
For all you GN aficionados, you should check out our very first GN entitled The Outlaw Prince, which was just recently published by Dark Horse Books in April of 2011. This book explores the origin of Norman of Torn, based upon the classic medieval pulp story, The Outlaw of Torn, written by Edgar Rice Burroughs way, way back in 1911. At our web-site www.OutlawPrince.com, you will find both the SC and Deluxe HC editions offered. The HC is a limited edition book that is signed by both writer Rob Hughes and artist Thomas Yeates, and includes a feature length introduction to the original source material by ERB expert Frank Westwood and a fantastic three-part article entitled, In Search of the Outlaw by Rod Jackson, that explores the many historical characters and elements interwoven in the story.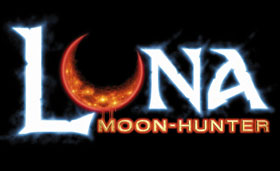 And for all you who are waiting for our second epic saga, Luna Moon-Hunter, we have finished three of four chapters and are in the process of coloring chapter four. Luna is scheduled to be released sometime in summer or fall of 2012 as one book with perhaps, with a one chapter teaser promotional issue preceding the book by a few months. For more information on this upcoming epic GN book, please visit www.LunaMoonHunter.com.
Stay tuned and patient and Keep the Faith.,
Rob Hughes